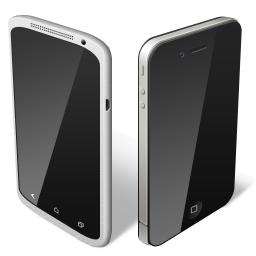 More and more the typical user is on the move and is using a mobile device to access information, buy goods and services and browse news and social media. Whether they use mobile phones, tablets, or other mobile devices they have all the information they need. That's why mobile apps are so important in today's market. Mobile apps have taken the world by storm and there's no end in site. With billions of app downloads each year the world has become much smaller due to the small screen.
Our team has been developing apps since the beginning and can work within the native or hybrid space to deliver a modern enjoyable customer experience. We have built media, social, statistical and gaming apps for many different sectors as a soup-to-nuts provider. We understand the process of app development from concept to support and have worked on projects ranging from single functions games to enterprise level information and process applications.
With the vast choice of development options (Android, iOS, Windows, Cordova Hybrid and Unity framework, Telerik plaform, MBaaS) available today, we embrace all the advantages of each option and help you to make the right decision on your mobile project direction.
We can help you convert your current website into a mobile app or kick off a ground up app development project with relative ease and confidence.
CLICK HERE to contact us today.