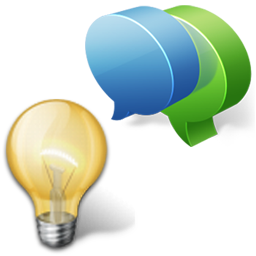 As a first of it's kind lead management platform LiveLeadPortal enables lead generation operators to manage incoming online applications via a web based ping-tree system. This system will handle an unlimited number of vendors and buyers and can utilize email or SMS communications. Incoming applications can be ingesting in real-time or batch loaded via an import process and are routed to buyers based on static filters or as a result of pre-qualification criteria via our Smart SMS/Email system.
The latest innovation to the platform introduces pre-qualification using SMS communications via the Smart Agent system. This system engages the applicant in a 2-way conversion to determine the best potential buyer as well as answer Frequently Asked Questions automatically using artificial intelligence without the need for human intervention.
This same engine is used to power a number of popular auto-attendant chat agents allowing a significant decrease in 1st touch overhead. The system allows us to pre-load all of the known Frequently Asked Question into a conversation map in order to ensure that the proper responses are provided to customers and applicants. Alongside this map our proprietary AI system handles the responses to all other common phrases and typical conversation banter.
CLICK HERE for a more detailed view of the Smart SMS System.
We can implement your current system or build out a custom workflow for your unique product offering and help you increase ROI.